Stay up-to-date with all of the life science events taking place in the Seattle area with the Science in Seattle events calendar! From academia to industry and biotech to pharma, our events calendar is your complete source for life science conferences, symposiums, networking, and workshops in Seattle. We even cover science pub nights and science fundraisers!
If you're interested in promoting your life science event on the Science in Seattle events calendar, please use our event submission form.
CFAR Seminar: Advanced HIV in the Era of Test and Start
Event Navigation
Start Date and Time
January 13, 2022 – 8:00am
End Date and Time
January 13, 2022 – 9:00am
Speaker: Moses Kamya, MBChB, MMed, MPH, PhD
Affiliation: Makerere University
Zoom: https://washington.zoom.us/j/91256320491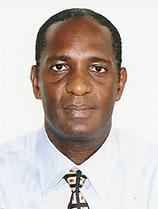 Dr. Moses Robert Kamya is a Professor of Medicine at Makerere University in Kampala Uganda. He is also the Executive Director of the Infectious Diseases Research Collaboration (IDRC) in Uganda. He has worked in the area of HIV care and prevention for over 25 years and heads the National AIDS Advisory Committee of the Uganda Ministry of Health. He is a co-PI of the SEARCH-SAPPHIRE trial in East Africa.