Stay up-to-date with all of the life science events taking place in the Seattle area with the Science in Seattle events calendar! From academia to industry and biotech to pharma, our events calendar is your complete source for life science conferences, symposiums, networking, and workshops in Seattle. We even cover science pub nights and science fundraisers!
If you're interested in promoting your life science event on the Science in Seattle events calendar, please use our event submission form.
Implicit Bias in Health Care and Research
Event Navigation
This interactive training is designed to help faculty and researchers counteract bias in health care and research through small and large group activities and discussions, videos, and reflections. The workshop will situate implicit bias within other equity-related concepts; provide examples of how implicit biases arise from our natural cognitive processes + social environments; discuss how implicit bias shows up in health care and research; and provide evidence-based ways to interrupt bias and best practices for conducting equitable research through each phase of the research process.
PRE-WORK
Before the CDS live event on May 4th, please:
Familiarize yourself with any terms you do not know in the Racial Equity glossary (~5-20 minutes): https://www.racialequitytools.org/glossary
View Dr. Dorothy Roberts' TED Talk (14:28): https://www.ted.com/talks/dorothy_roberts_the_problem_with_race_based_medicine?language=en
LEARNING OBJECTIVES
At the end of the session, participants will:
Define equity-related concepts including implicit and explicit bias, racism and antiracism, microaggressions, privilege, and levels of oppression
Communicate examples of how bias & discrimination impact patients/families (and everyone) in health care and research
Identify five methods to interrupt bias in health care and research
List five best practices of conducting equitable research
BOUT THE SPEAKER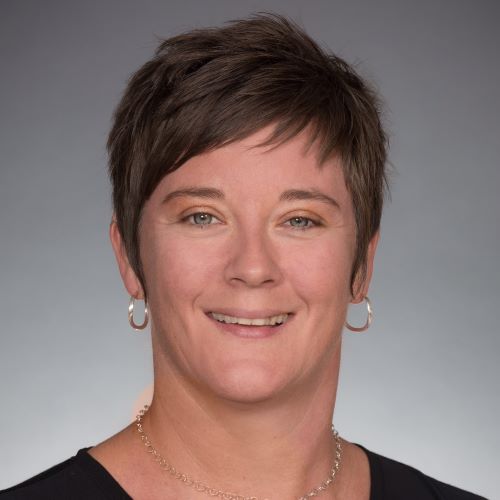 Rebecca O'Connor, PhD, RN is an Associate Professor in the University of Washington School of Nursing, a Betty Irene Moore Nurse Leaders and Innovators Fellow, and Affiliate Member of the Center for Pediatric Nursing Research at Seattle Children's Hospital. Her research, teaching, and service reflect her commitment to antiracism and furthering diversity, equity, and inclusion (DEI). Dr. O'Connor recognizes that multiple historical and structural barriers in the US prevent many marginalized populations from achieving health equity and dissuades their participation in clinical research, further exacerbating inequities. To address the former, her current research seeks to reduce disparities in marginalized youth by describing and ultimately interrupting factors like implicit bias that negatively affect health care providers' decision-making.
Dr. O'Connor also provides implicit bias training for undergraduate nursing students, interdisciplinary health sciences graduate students, Seattle Children's Research Institute teams, and the National T3 Interprofessional Team Development Training for Health Sciences Faculty. To address a lack of diversity among clinical research participants, she works with Seattle Children's and the Institute of Translational Health Sciences as they partner with communities to ensure that future research benefits us all. Through her Innovative Educator Fellowship, Dr. O'Connor developed and leads an annual 3-day DEI Teaching Institutes in the School of Nursing that resulted in statistically significant increases in DEI-related teaching self-efficacy among faculty who attended. She recently secured additional funding to develop virtual reality simulations that will explore the impact of implicit bias on nursing care among undergraduate and graduate nursing students and her project for the Betty Irene Moore Fellowship seeks to transform clinical nursing education by making implicit bias a central focus in all patient encounters. Dr. O'Connor received the School of Nursing's student-nominated Excellence in Promoting Diversity Through Teaching in 2016, 2018, and 2019.