Interested in advertising your event with Science in Seattle? Submit your event info to our event calendar!
Training in Multi-Disciplinary Team Science
Event Navigation
The Institute of Translational Health Sciences offers an annual boot camp in Collaboration and Multi-disciplinary Team Science. We are pleased to announce the 2019 Boot Camp will take place on Monday afternoon, February 25 and all day Tuesday, February 26, 2019 at the Seattle Children's Sand Point Learning Center and is now open for registration.
This training is intended to provide diverse teams working on a translational research projects with the theory and skills needed to function in a multi-disciplinary research setting.
The multimode training requires team participation and includes a variety of interventions that will be applied and tailored to attending teams based on their structures, goals, and self-identified team challenges.
TRAINING ACTIVITIES
Teamwork (roles and responsibilities, technical use respectful and problem solving communication approaches)
Team agreements (processes for sharing data, establishing and sharing credit, promoting team writing, and managing authorship)
Awareness of Personal and Social Styles and preference for addressing conflict
Biases and stereotypes
Coaching and mentoring (roles, differences and approaches/practice)
Leadership skills
Core concepts of Lean including managing aims and leading change
ABOUT THE TRAINERS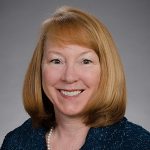 Brenda Zierler, PhD, RN, FAAN serves as a professor in the UW Department of Biobehavioral Nursing & Health Informatics and as Director of Research, Training and Faculty Development for the UW Center for Health Sciences Interprofessional Education, Research & Practice. Her research focuses on health systems/health services related to interprofessional (IP) collaborative practice (CP) to improve team functioning and patient and systems outcomes. She currently leads three grants related to IPCP (one focuses on leadership and team development; two on transforming practice for teams delivering care for underserved patients with heart failure).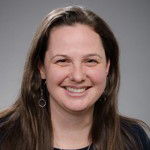 Erin Blakeney, PhD, RN is a Research Assistant Professor in the UW Department of Biobehavioral Nursing & Health Informatics. Her scholarship focuses on application of mixed methods approaches to testing, evaluating and scaling up IPE and IPCP interventions to improve patient, care team, and health system outcomes in clinical settings. Erin and fellow members of the UW Advanced Heart Failure IPCP grant teams received the 2017 NEXUS Award for their work implementing structured interprofessional bedside rounds.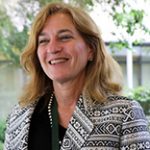 Jennifer Sprecher, MS is the Director of Lean Performance and Evaluation for the Institute of Translational Health Sciences. Jennifer works with organizations to grow and strengthen by implementing concepts of Lean Project Management, measurement systems, change management, benchmarking, team problem solving and leadership coaching to improve organizational performance. By applying leadership and team coaching concepts and various assessments, she helps departmental chairs, technical and operational leaders and teams achieve their desired goals and vision.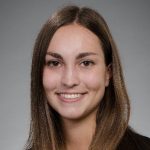 Nicole Woodard, MHA is a Program Operations Specialist for the UW Center for Health Sciences Interprofessional Education, Research and Practice (CHSIE). She delivers program management and support, working to facilitate interprofessional collaborative practice (IPCP) environments and team-based care to improve team functioning and relationships, and patient and system outcomes. Nicole's background is in Health and Business Administration.
HOW DO I SIGN UP?
While space is limited for this training activity, all ITHS members are invited to request a spot for their team to attend. Space will be offered on a first-come-first serve basis for teams who meet the following requirements. You will be contacted if your team is offered a spot.
Interdisciplinary team (members come from different educational and vocational backgrounds)
A specific translational research project
A minimum of 3 team members who can commit to attending the full 1.5 day training